Układ słoneczny jest obszarem obejmującym Słońce, planety i wszelkie obiekty znajdujące się w grawitacji gwiazdy. Układ ogranicza heliopauza, za którą znajduje się przestrzeń międzygwiezdna.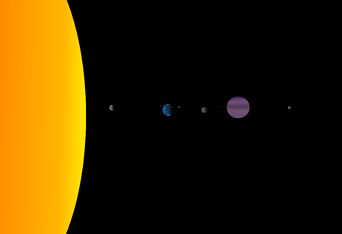 Układ słoneczny w przeciwieństwie do
planetarnego
nie musi posiadać innych ciał niebieskich, ale w dużej mierze dysk akrecyjny zbiera dostateczną masę do stworzenia planety.
Ad blocker interference detected!
Wikia is a free-to-use site that makes money from advertising. We have a modified experience for viewers using ad blockers

Wikia is not accessible if you've made further modifications. Remove the custom ad blocker rule(s) and the page will load as expected.